About
Type: Ruin?
Parish: St.Philip
Founding date: 1750
See on Google Maps!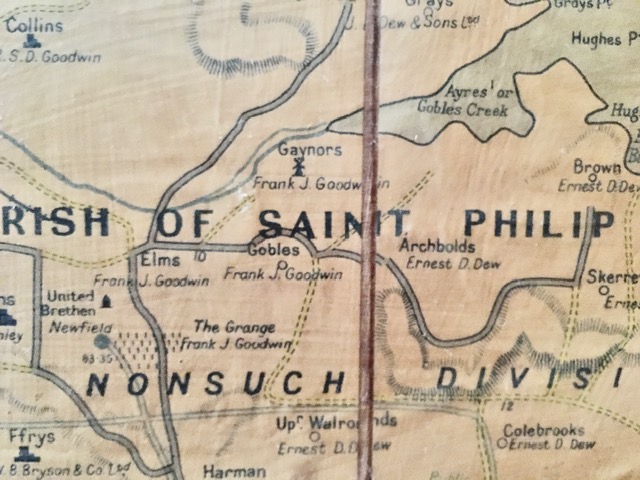 Current Status
Unable to locate a mill at this site to date. This was one of the nine estates purchased by the Distillery with Montpelier to produce the molasses used to make Cavalier Rum. Cattle were also raised on this estate.
Estate Related History/ Timeline
"Dr. Joshua Archbould in 1718, of Antigua, Surgeon, bur. 11 June 1758 at St. Philip's. Will dated 3 Oct. 1757. He also petitions for a grant of 10 acres. Recorded 28 June, 1758."
In 1829 Archbold's and Brown's combined, contained 312 acres – 239 slaves.
History of the Island of Antigua by Vere Oliver Vol.1.
The firm of Thos. Daniel & Co. consisted of Sr. partner Thomas Daniel, partner John Daniel in 1896. In 1809 they were merchants trading under the firm of Thomas Daniel & Sons in Bristol and Thomas Daniel & Co. in London and by 1896 were known as Thos. Daniel & Co.
1851 – Antigua Almanac shows Archbald and Browne's with a total of 312 acres and belonging to Thomas Daniell & Co.
Legacies of British Slave-ownership. www.ucl.ac.uk/lbs/search/
Antigua 268 Archibald's and Brown's were together awarded £3,171 3s 4d for 213 enslaved. Awardees were John Daniel and Thomas Daniel. Unsuccessful was John Adams Wood.
In 1944 became part of the Antigua Distillery lands aligned with the Montpelier Sugar Factory.
Enslaved People's History
Based on contemporary research, we have little information to share about the enslaved peoples from this plantation at this time. We know that the estate contained 239 enslaved people in 1829 but only received award for the liberation of 213 individuals, instigated by the initiative to abolish slavery that same year. We will continue our quest for more information about these vital individuals.
Ownership Chronology
1758 William Yeamans Archbould (d.1761)
1790 Mrs. Barwell 1777/78 Luffman map "Mrs. Barnett"
1829 Charles Robertson
1843 Thomas Daniel & Co. – 312 acres with Brown's 1851 Antigua Almanac.
1878 Thomas Daniel & Co. – 312 acres with Brown's 1878 Antigua Horsford Almanac.
1891 Montague White
1933 Ernest Dew 1933 Camacho map.
1944 The Antigua Distillery