About
Type: Extant
Parish: St.Peter
Founding date: 1777
See on Google Maps!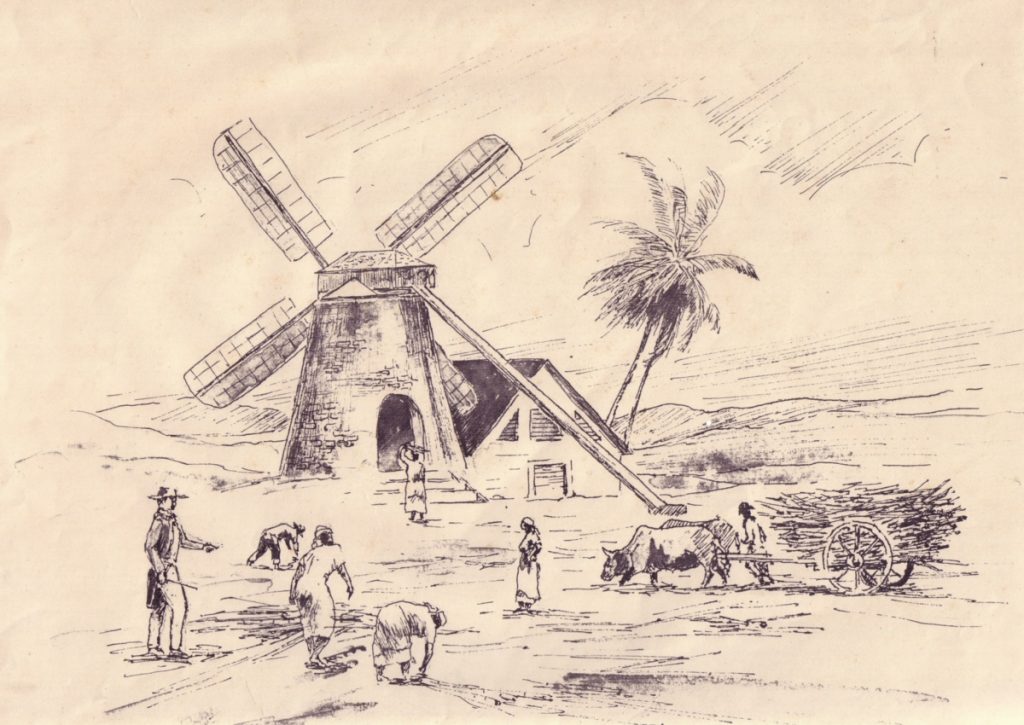 Estate Related History/Timeline
Memories of Charles "King" Ralph.
Brooks mill works was built in 1888 and stopped production in 1927/28.
The works was behind the Church situated on the lower road in Liberta where the ruins can still be seen today. Mr. Ralph remembers his grandfather used to cut cane and take it to Brooks estate for processing. If he had enough for three barrels of sugar, he got two and the estate got one in payment for the processing.
Charles "King" Ralph also remembers when there was a mill house that used to grind the cane. Every afternoon his Grandmother, who worked at the mill house, had him come after school and made him drink a cup of the molasses juice. He attributes this to his having a very good singing voice which is still strong today.
Reverend Francis at Grace Hill built a Peasant Farmers Association and purchased Wallings Estate so peasants could get good land to grow cane. The peasants would stack their cane at the loco siding for transfer to Antigua Sugar Factory and in 1927/28 canes were worth 7/6d per ton.
1928: In 1928 Minister Francis bought a lorry in order to collect the peasants canes to transfer to the loco line siding, making it easier for them to transport their cane. The loco line was eight miles to Antigua Sugar Factory and Mr. Ralph remembers fondly the toot of the horn of The Judy, The Lucy, The Marion and The Bessie (locomotives).
The sugar mill on Brookes estate, according to Mr. Hewlester Samuel from Liberta, was directly west of the Simon grocery and remnants were there as late as the early 1940's. The Francis' was also residents of this area and at one time, were owners of Brookes Estate.
1941: Antigua Sugar Factory, Ltd. Cane Returns for 1941 Crop. Brooks. Estimated 328 tons, 18 acres estate, 18 acres peasants on the estate, tons of cane delivered 342.

Enslaved People's History
Based on contemporary research, we have little information to share about the enslaved peoples from this plantation at this time. We will continue our quest for more information about these vital individuals.
Ownership Chronology
1777: Langford Brookes 1777/78 Luffman's map
1872: Not mentioned in the 1872 Horsford Almanac
1933: The Brook – Bennet Bryson & Co.
1943: Syndicate Estates, Ltd.
1968: Antigua Government – Crown land