About
Type: Ruin
Parish: St. Mary
Founding date: 1777
See on Google Maps!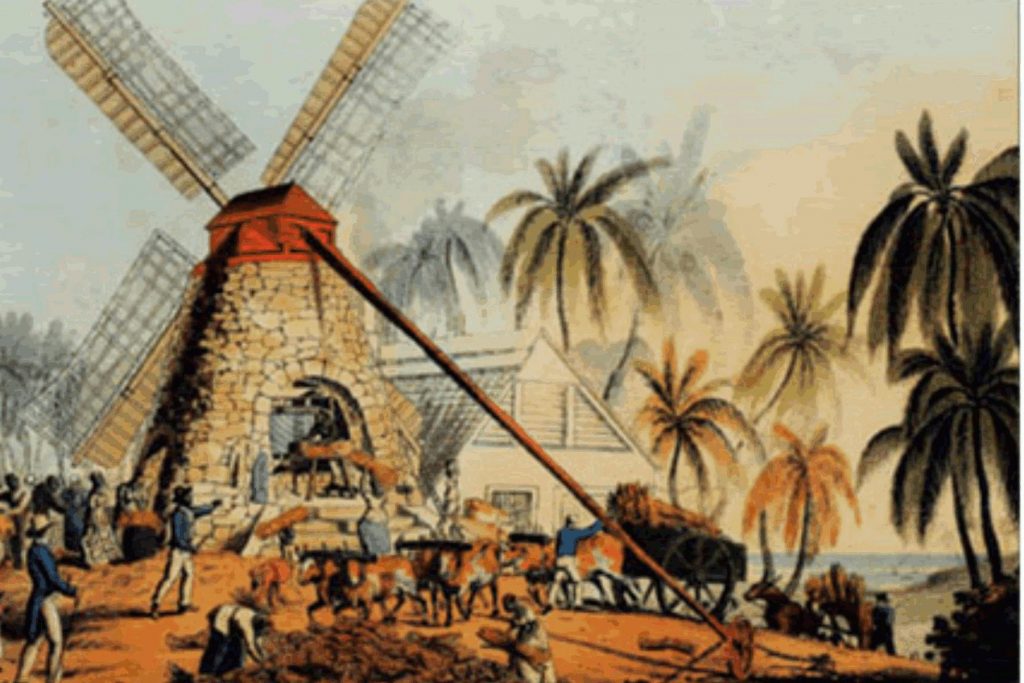 Ownership Chronology
1777-78: Ledwell (Labwell) & Scott
1777/78: Luffman map
1779: Mathew Christian. (d.1778). Biffins of 200 acres 1775. Passed to his brother-in-law
William Gunthorpe, Esq.
1788: Ledwell and Scott.
1788: George Redhead (d.1801)
1835: William Shan
1872: Sydney Stead 499 acres. 10 acres George Nelson
1872: Horsford Almanac
1878: Heirs of Sydney Stead.
1933: G.W.B. Bryson Co. Ltd.
1933: Camacho map
1943: Antigua Syndicate Estates Ltd.
1967: Antigua Government – Crown Land
Estate Related History/Timeline
1746-48: Baker list shows Samuel Redhead owning property in Willoughby Bay but not found on the map. Dr. William Redhead owning property in Old North Sound and also listed is a Thomas Redhead, Esq.
1763: Samuel Redhead (d.1712) purchased Frye's of 420 acres for 20,000 pounds.
1775: Mathew Christian owner of various estates in Antigua, Biffins (200 acres), Red Hill (400 acres), Elme's (158 acres) and Windward (180 acres). Died in London, 1778. Son of Robert Christian, died in Antigua in 1776. He is supposed to have left Antigua about the year 1777, and came to London, and it is believed that in the year 1778 he was living in Southampton-street, Strand, in the city of Westminster, where he died. He had a brother John who died in Antigua shortly before 1777 and a sister Margaret who was married to William Gunthorpe of Antigua. Biography.
1777-78: map by John Luffman shows a "Biffens" near McNish owned by Ledwell & Scott.
1779: owned by Mathew Christian in the New Division and in the division of Old Road and Parish of St. Mary, containing 200 acres. V. Oliver, Vol.1 p.134
"Mathew Christian (d.1779) heir to uncle Mathew (d.1758) Red Hill 410 acres, Bevans 200 acres, The Valley 350 acres, Huyghues of 200 acres, Elmes of 149 and 180 acres." Vere Oliver Vol.I p.135
Legacies of British Slave-owners: Antigua 9 Christian Valley & Biffins awarded 2746 lbs 7 s 2 d for 198 enslaved. William Shand was the only awardee.
Jack-o-Lantern story from Christian Hill as told to Joy Lawrence by George Paige.
"George Paige, one of the sons of Robert Paige of Christian Hill, reported that he remembers vividly seeing strange things over their property at Christian Hill. When he and his brothers were in their early teens and walking for confirmation at the Bethesda Methodist Church, they could see on many occasions on their way home, many lights hovering around their house 'like the house was on fire and the fire was going round and round like people carrying torches when crab hunting.' He said that when they got closer the lights would move in a southwesterly direction over the Bowen's property then Disappear. He said he believes that these creatures were trying to protect the property of the original (plantation) owner of the land in the 1700s, Mathew Christian."
Enslaved People's History
Based on contemporary research, we have little information to share about the enslaved peoples from this plantation at this time. We do know that, after slavery was abolished in England, Christian Valley & Biffins was awarded 2746 lbs 7 s 2 d for the liberation of 198 enslaved peoples. We will continue our quest for more information about these vital individuals.