About
Type: Extant
Parish: St.Philip
Founding date: 1738
Long, lat: -61.702872, 17.050443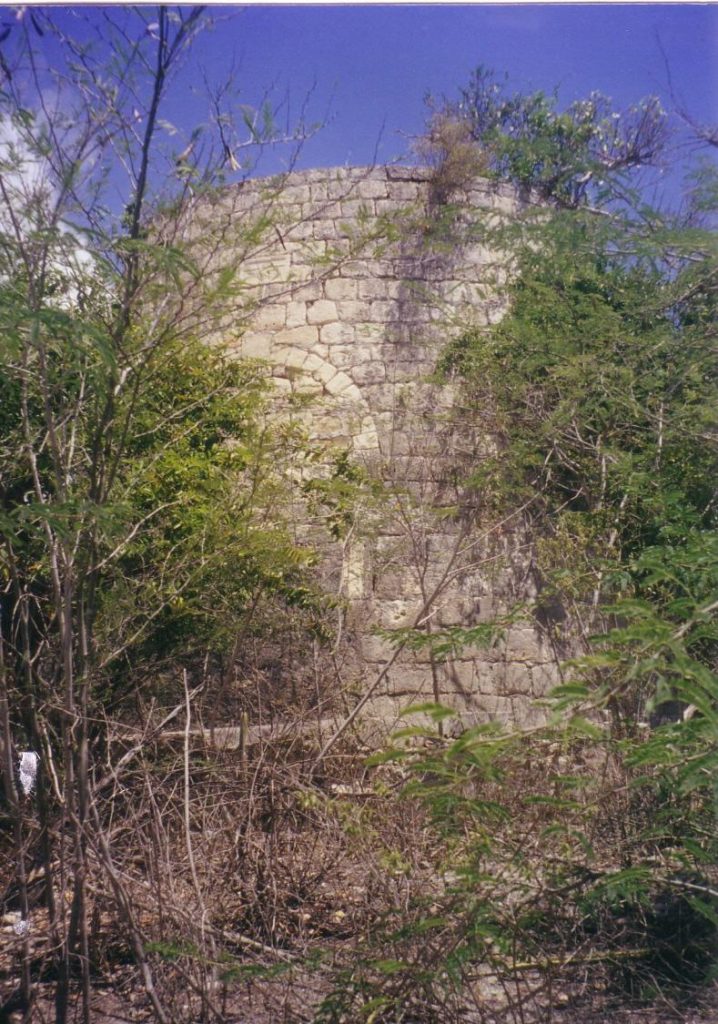 This estate did not convert to steam. The mill was enclosed as a cistern to collect water. One of the nine estates purchased by The Antigua Distillery along with Montpelier in order to produce molasses for the production of Cavalier Rum. 1790: Sir George Colebrook, 2nd Baronet of Gatton, Surrey, was an English merchant banker, Chairman of the East India Company and Member of Parliament, who bankrupted himself through unwise speculation. He speculated in land, buying large estates in Lanarkshire, and purchased estates in Antigua (where his wife, Mary Gaynor of Gaynor's #108, already had interests – he inherited L.200,000 from his father-in-law Peter Gaynor). He retired to Boulogne-sur-Mer so poor that the East India Company had to vote him a pension, but later returned to England and managed eventually to pay his creditors in full so that some inheritance was left for his descendants. Six children. Wikipedia. In 1829 this Estate contained 356 acres – number of slaves unknown. 1851: The Antigua Almanac shows Colebrook's of 356 acres belonging to Heirs of John T. Wood. Legacies of British Slave-ownership. www.ucl.ac.uk/lbs/search Antigua 263 Colebrooke's was awarded £2,230 14 s 9 d number of enslaved not mentioned. John Adam Wood awardee. Sir James Edward Colebrooke was 'other association.' 1930's: Mr. David Edwards of Freetown (2015 age 92) remembers the first cotton ginnery was at Colebrook's owned by two men from England, Ralton and Coles. In 1944 became part of the Antigua Distillery holdings with Montpellier Sugar Factory.

Enslaved People's History
Based on contemporary research, we have little information to share about the enslaved peoples from this plantation at this time. However, we will continue our quest for more information about these vital individuals.
Ownership Chronology
1750 Miss Mary Gaynor (d.1818) md. Sir George Colebrook in 17
1790 Sir George Colebrook (1729-1809) 2nd Baronet of Gatton in Surrey
1809 Sir James Colebrook – sold estate for £10,000
1829 Messrs. Turner owned a total of 492 acres and 216 slaves
1840 John Adam Wood
1851 Heirs of John T. Wood – 356 acres 1851 Antigua Almanac
1860 James Gordon
1872 James Goodwin (d.1871) 356 acres 1872 Antigua Horsford Almanac
1896-1921 John Maginley et al
1933 Ernest Dew (d.1900) 1933 Camacho map.
1944 The Antigua Distillery