About
Type: Extant?
Parish: St.Paul
Founding date: 1648
See on Google Maps!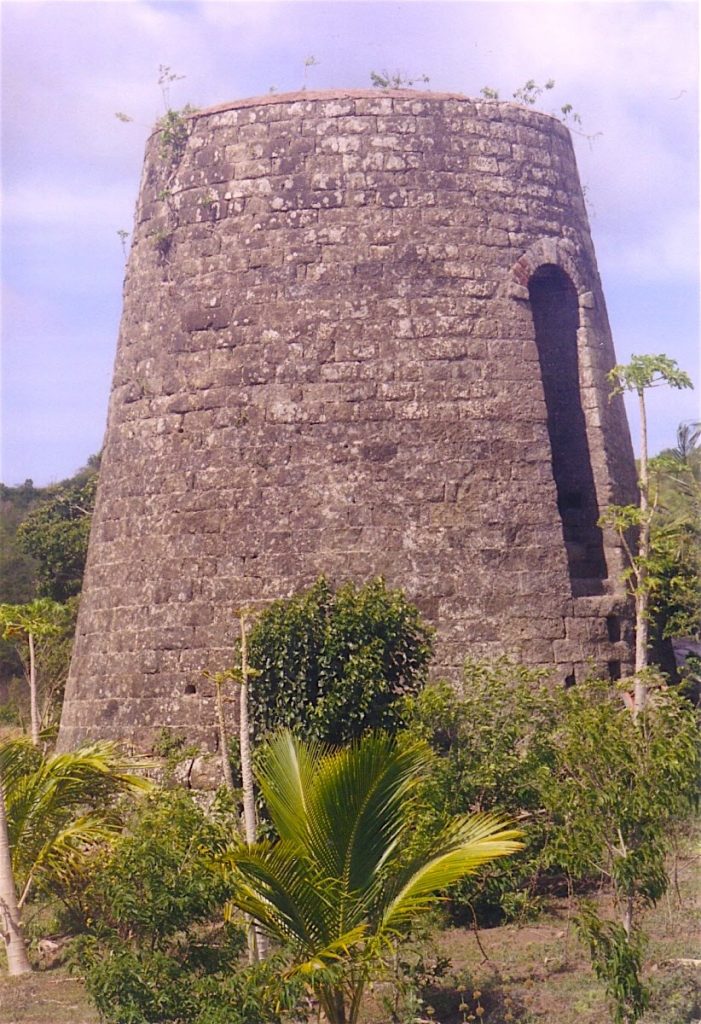 Current Status
This estate was a big producer of limes in latter years, but also raised cattle and ground provisions. The area around the mill has been fenced off and turned into `grounds', growing fruits and vegetables, owned or leased by a Rastafarian. Coming in from Patterson's estate this area makes for a picturesque hike.
Estate Related History/Timeline
"Circa 1667. Falmouth. Captains Joseph Lee, a plantation of 990 acres by patent of Governor Austin, 4 Nov. 1648, and a plantation of 510 acres by will of Capt. Benjamin Langham, deceased, with Michael's Mount by patent from Governor Austin 2 March, 1648 and 19 acres (late Capt. Langham's) by patent from Governor Keynell 20 May, 1654. (Book of Claims) Vere Oliver Vol.II p.173.
1667: Capt. Joseph Lee ….. and a plantation of 510 acres by will of Capt. Langham, dec. also a plantation of 990 acres."
"Michael's Mount or Deemesdales, formerly in possession of Capt. Benj. Langham in Falmouth Division of 275 acres."
1674: Langham's alias Dimsdale's inherited by Mary Lee from her father 1674."   Vere Oliver Vol.II p.172
1684: "Maj. John Boraston, Gent, granted 200 acres called 'Dimsdale' or Michael's Mount, and 100 square and 10 acres and 2 1/2 acres." Vere Oliver Vol.I p.1
1750: Will of Ashton Warner. "My plantation called Clarke's and 3 negroes I drew from there and put on Staughtons (but none of the slaves bought with Staughtons, nor any of the plantations lately bought called Nanton's or Dimsdale's. …" Vere Oliver Vol.III p.191
1791: "Dr. Marchant has purchased Dimsdale's and Staughtons plantations, lat the property of Tom Warner for 22,200 pounds." Vere Oliver Vol.II
Dimsdale was a big producer of limes in conjunction with Patterson's estate. Women grated the skin of the lime which was used to produce an oil which was an expensive commodity. The limes were then crushed to produce lime juice. Everything was exported to England. This continued up until about 1948. Sir George Walter.
See Patterson's (#150) estate for shipping details.
Enslaved People's History
Based on contemporary research, we have little information to share about the enslaved peoples from this plantation at this time. We will continue our quest for more information about these vital individuals.
Ownership Chronology
Ownership prior to 1648 Capt. Benjamin Langham
1669: Capt. Joseph Lee
1684: Major Richard Boraston
1750: William Furnel
1777: Dr. Merchant 1777/78 Luffman map
1790: Thomas Warner
1791: Dr. Robert Marchant
1878: W.H. Moore.
1891: Samuel Smith.
1921: Robert Bryson d.1939
1933: Dr. D.S. Herd. 1933 Camacho map