About
Type: Ruin
Parish: St.Mary
Founding date: 1682
Long, lat: ,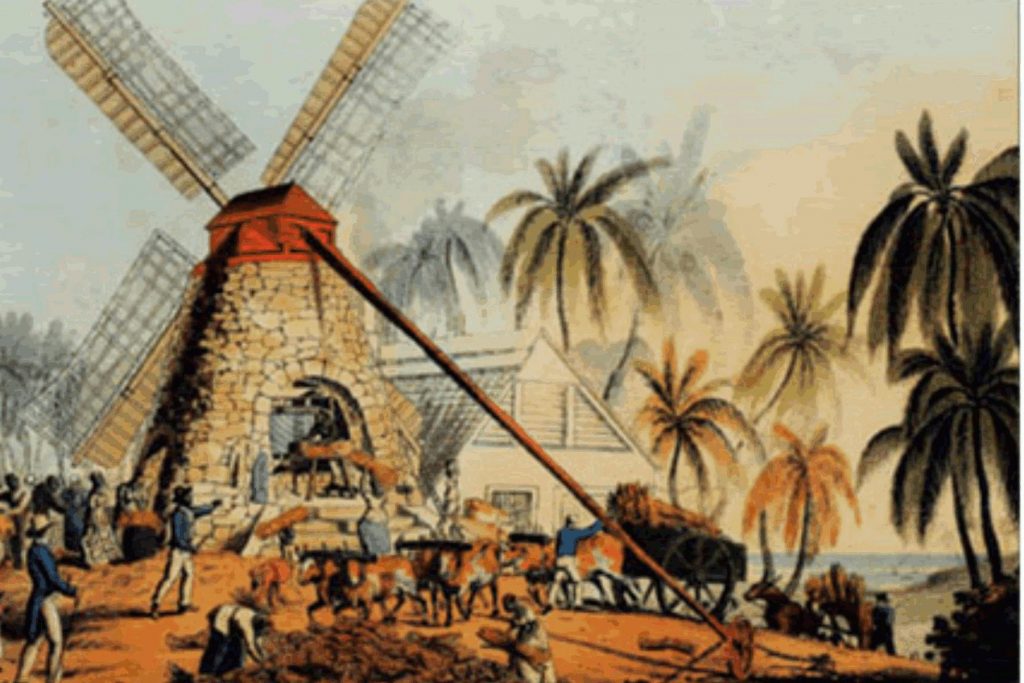 Estate Related History/Timeline
1787-88: Walter Nisbet – Douglas Estates leased to Mr. Harvey. M.313 Beinecke Collection
1703-1787: Sir James Douglas. List of Negroes belonging to "his plantation leased to Robt. Harvey Esq. "Sir I have given directions for another Copy of the Plan of Sir George Douglas' Estates with that of Mr. Harvey's called Yeamons, laying upon the West line ………" M318 Beinecke Collection
"Ravenscroft" Plantation of the late Henry Douglas in the Div. of Old Road & Parish of St. Mary, Antigua, containing 210 acres butted & bounded to the eastward with the lands now or late of William Young Esq., and Francis Farley, Esq., westward with the lands now or late of John Brooke, Esq., formerly of John Pollington, Esq., northward with the ridge of mountains and southward with the lands now or late of Valentine Morris Esq., and John Brooke Esq. formerly Brambles. History of the Island of Antigua by Vere Oliver Vol.I p.210
1739-1795: Ken Charles Douglas Estates. "Sir by the foregoing, you was advised of Doctor Mid. McNamara's death and ….. the Estate, which by his decease, is your property. …… When Every Estate in this Island ….. has fail'd ….. Your Estate has never known to fail ….. The water to drink in many parts of the Country' the Navy are keeping Crafts constantly employ'd Carrying the Water from your Spring. M.271 Beinecke Collection
On the Baker 1746-47 map, there is shown a spring to the west of Cades Bay that was on the Douglas plantation, and on the plan of the estate, ships are drawn just offshore where the spring was located.
1767-1784: Douglas Estate in Antigua. "Estate Account". William Douglas Esq. Richard Neave, Receiver for the estate of I.S. Douglas Esq., 1787. M.183 Beinecke Collection
1787-88: Letter from Walter Nisbet to Sir George Douglas.
"My D'Sir Two days ago, I arrived here after a short and pleasant passage from Nevis. I should have been very glad to have found you in Town having much to say to you on the subject of your Antigua affairs. I visited your Estate ….. and I can only pronounce it one of the best in the Island, of the size, with one of the best-settled creole gang of Negroes I ever saw……." M.323 Beinecke Collection
1787-88: Nisbet, Walter 17887-88 Douglas Estates leased to Mr. Harvey.
The Beinecke Collection
"An Account of the Quantity of Sugars made,, on the joint Estates of Sir George Douglas & Robert Farquar in the Island of Antigua, for the last ten years from the year 1805 to 1814, both years inclusive; The former consists of about 510 Acres, in the whole of which there are about 220 Acres of Cane Land and about 209 Negroes of all descriptions, a considerable proportion of whom are children, or old and Superannuated. – The latter consists of about 300 acres, of which there are about 110 Acres of Cane Land & about 164 Negroes, of whom there is also a proportion of superannuated Negroes & young Children; In the whole about 373 Negroes by the last returns & both Estates, have been worked and carried on, as one Plantation, for the last 56 years, since it has been in the possession of Mr. Farquar and his Family. It is to be observed that the quantity of Land is only stated from Memory & may not be accurate, but the Number of Negroes & Quantity of Sugar made is the exact Number & Quantity. Sugars made Crop 1805 ….. .54 Hhds. 1806 ….. 70 " 1807…… 60 " 1808 ……40 " 1809 ….. 30 " 1810 ….110 " 1811 …. 64 " 1812 ….150 " 1813 ……69 " 1814 111 " 10 Years 458 Averages 75 Hhds."
Enslaved People's History
Based on contemporary research, we have little information to share about the enslaved peoples from this plantation at this time. We do know that, at most, this mill had over 350 enslaved people providing labor. We will continue our quest for more information about these vital individuals.
Ownership Chronology
1682: Benjamin Ravenscroft was granted 160 acres.
1747: Henry Douglas Esq.
17–: Mrs. Mary (Douglas) McNamara.
1788: Sir James Douglas Bart.
1805: Sir George Douglas b.1754 d.1821 & Robert Farquar
1758: Ravenscroft Old Rd., St. Mary's.
1763: Henry Douglas dec. Mary King – Sir James Douglas (1763) 210 acres at the Road Mountains. Vere Oliver Vol.I P.210