About
Type: Extant
Parish: St.Philip
Founding date: 1750
See on Google Maps!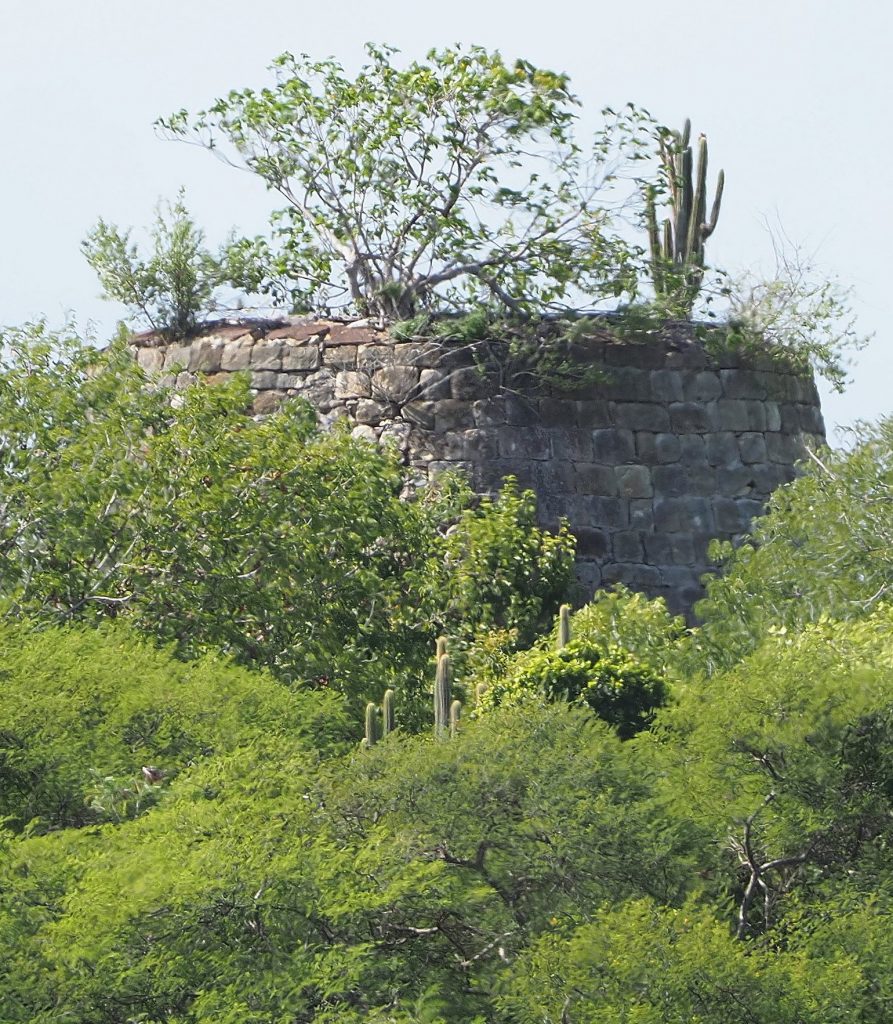 Current Status:
Combined with Jefferson (Sion Hill) contained 412 acres—272 slaves and was never converted to steam. The mill is beginning to crumble and once this process starts, will eventually be lost forever.
Estate Related History/ Timeline:
I can find nothing for the family of Carr but the name exists today in Antigua.
John Lindsay was born in Antigua In 1736, married Ann Doig and had five children. The Lindsay's were originally from Scotland.
The following are excerpts re: the family Grant, whose name is given to this estate.
"In 1710 Nicholas Grant, an old family of Irish origin, and a Merchant, petitioned for and was granted four parcels of land in Falmouth. The family also owned Golden Grove but leased it to Dr. Daniel Mackinon in 1702 for 99 years at 100 pounds per year.
"1770 Patrick Grant in possession of a plantation owned by John Lindsay. " Vere Oliver Vol.II p.28
"Codicil dated 30 Nov. 1770. Am now in the possession of the plantation of John Lindsey, Esq., formerly let to Rob. Bannister, late of this island, deceased, whose lease was rendered void after his death by non-payment of rent, & the estate was then leased to me for 4 years. I give this lease to Lachlan Grant.
"History of the Island of Antigua by Vere Oliver Vol.II P.28
1786: "Lachlan Grant of Antigua, planter. Will dated 15 May 1786. To my mustee daus. Frances & Mary 600 pounds st. each………." Vere Oliver Vol.II p.28
James Grant came from Balindallock in Banffshire, Scotland and served in the military by purchasing a commission as Captain in the Royal Scots in 1744. In 1764 he became Governor of Florida. See James Grant (British Army officer, born 1720) on Wikipedia for an interesting and full life.
1851: The Antigua Almanac shows Grant's of 296 acres belonging to John Lake.
A report in East India Trade in 1840, shows Owen Pell "has been connected with Antigua for 25 years." He was a proprietor , advised that wages were continually increasing and that many have ceased to cultivate provisions, which are now imported from America, the price of which is not high. He was awarded compensation for Mayers estate and also for a number of small claims in Antigua, possibly as a result of his buying up claims from other people but possibly also as a trusted intermediary in London. Presumably the 'Mrs. Pell' who sought to intervene as Mary Prince left the Woods (#12) family in London was either a first wife or conceivably the mother of Owen Pell. Legacies of British Slave-ownership – Owen Pell.
In 1841 there was a meeting of the South and West Agricultural District Association, held at Buckley's on Monday 6th September 1841. Edward Beckett was among the 15 gentlemen that attended. The meeting was to set a standard of wages to be paid, equitably for equal work and in cash. A defined 'day's work' included a half hour for breakfast and two hours at lunch. No rum was to be distributed but industrious and deserving workers could be paid with a portion of sweets not exceeding a quart in a week. No superintendent of a Job gang was to be employed and all Job gangs are to be worked under all the arrangements of the estates they are employed, and no other. Affairs of Antigua.
1872 Colonial Office and Predecessors: West Indian Encumbered Estates Commission.
Papers Lake (deceased) Grant's: Antigua.
National Archives – Colonial Office. Ref.#CO 441/10/8 1872.
Enslaved People's History
Based on contemporary research, we have little information to share about the enslaved peoples from this plantation at this time. We do know that the maximum number of enslaved people at this plantation was 272. We will continue our quest for more information about these vital individuals.
Ownership Chronology
Prior ownership Carr
1750: Heirs of Carr
1760: John Lindsay (1736-1779)
1770: Patrick Grant
1790: James Grant (1720-1806)
1829: John D. Taylor 412 acres, 272 slaves.
1843: Owen Pell (1767-1867 aged 80)
1851: John Lake – 296 acres. 1851 Antigua Almanac.
1878: Edward Becket – 117 acres. 1878 Antigua Horsford's Almanac
1891: I. Desouza
1933: E. Desouza & Jardine 1933 Camacho map