About
Type: Ruin
Parish: St.Philip
Founding date: 1777
See on Google Maps!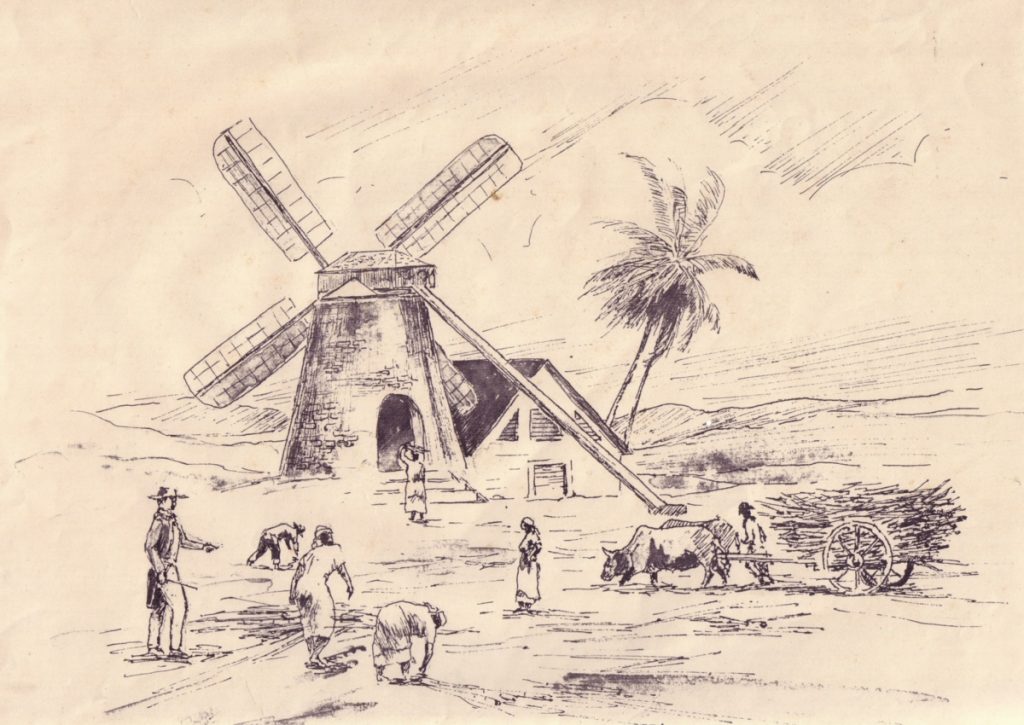 Current Status
There is no longer a mill at this site and in fact, very little information exists about this estate. We do know that herds of cattle and ground provisions were raised.
Harry Harding's is now included in Mill Reef at the entrance to Nonsuch Harbour. Norris F. Mendes was a Signalman in the Royal Canadian Corps of Signals, World War II. Deceased 19th October, 1998.
Enslaved People's History
Based on contemporary research, we have little information to share about the enslaved peoples from this plantation at this time. We only know that the estate contained 148 enslaved people in 1829, right before slavery was abolished in the Caribbean. However, we will continue our quest for more information about these vital individuals.
Ownership Chronology
Hamiltons 1777 map Brinton & Rigg?
1829: Samuel Harman -150 acres, 148 slaves
1851 does not appear in the 1851 Antigua Almanac.
1872: Samuel.B. Harman – 150 acres 1872 Antigua Horsford Almanac.
1933: Noris F. Mendes (d.1998) 1933 Camacho map
1948: Mill Reef