About
Type: Ruin
Parish: St.Paul
Founding date: 1878
See on Google Maps!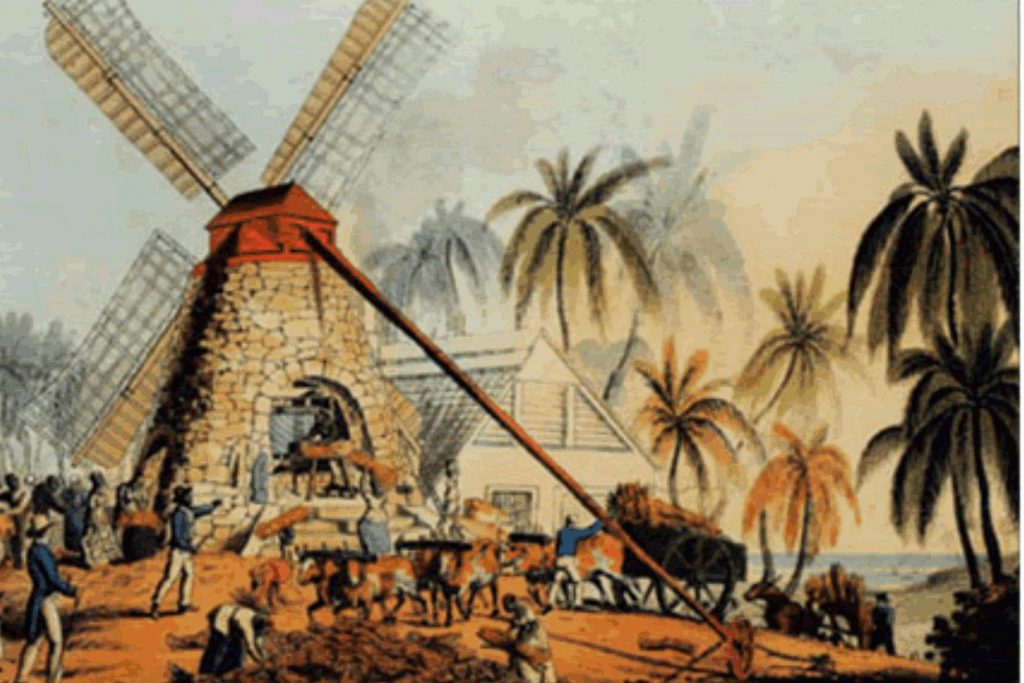 Current Status
There is no longer any ruins of this estate visible. It is a very dry promontory on the south-west side of the island and very little information available historically. Ralph Camacho developed the area and it has become a sought after site with views to the north overlooking Mamora Bay and the St. James Club and to the south over Indian Creek.
Indian Creek is known to be a very important Amerindian site first discovered by Dr. Olson from Mill Reef, and was said to have contained a ball court where it is known that the Mayan Indians were versed in this game literally playing to the death.
Antigua must have been very different in years of old, for the remains of a stream bed enters into Indian Creek making it an ideal area for Amerindian settlement. Dr. Reg Murphy has conducted extensive archaeological surveys at this site where pottery shards abound.
Eric Clapton of musical fame, purchased the entire point and his dwelling can be viewed from the top of Shirley Heights.
Fort Isaac was across from Mamora Bay at the entrance to Willoughby Bay. Fort Crilhan (Christian 1933 Camacho map) was to the south on what is now Isaac Hill and consisted of a gun and battery.
Estate Related History/Timeline
1921: This estate contained 100 acres.

1943: The Lands of Antigua and Barbuda Sugar Factory Limited and the Antigua & Barbuda Syndicate Estates Limited (Vesting) Act. All that piece or parcel of land forming part of Diamond's as contained in Certificate of Title No.3011943 dated 3rd August, 1943 and registered in Register Book Q Folio 30, less that area known as "Isaac Hill" sold to W.T. Camacho.
Two dates exist for the sale of the land – the Syndicate Estate minutes show 1952, which is when the sale might have been finalized.
Ralph Camacho purchased Isaac Hill for £150 in 1952. The plan of Diamond Estate, which showed Isaac Hill in a separate section, as approximately 100 acres, lying in the Willoughby Bay area. The land was leased to Diamond by Miss Ottley, and purchased by Robert Bryson. Ralph lived out there on his own for many years, fighting the right to access a tip of land which had to be accessed through the St. James Club on Mamora Bay. Four Antiguan families each signed a 99 year lease for this before the hotel was built (Holiday Inn) and required access.

Ralph later sold house plots on Isaac Hill and lived to see quite a few residents around him including Eric Clapton who purchased the far, rocky tip.
Ralph Camacho was known to be one of Antigua's best fisherman, sporting and otherwise. He shared "The Saucy Sue" with Gerald Thomas, a Badjan who worked for Royal Bank. Mickey Hall will admit he learnt almost everything he knew about fishing from Ralph.
2000: It is now a residential area overlooking Mamora Bay and the St. James Club on one side and Indian Creek on the other.
Enslaved People's History
Based on contemporary research, we have little information to share about the enslaved peoples from this plantation at this time. We will continue our quest for more information about these vital individuals.
Ownership Chronology
Ownership from 1878 Miss Ottley (leased to Diamond Estate).

1921: Robert Bryson
1944: Antigua Syndicate Estates Ltd.
1952: Ralph Camacho