About
Type: Ruin
Parish: St.John
Founding date: 1670
See on Google Maps!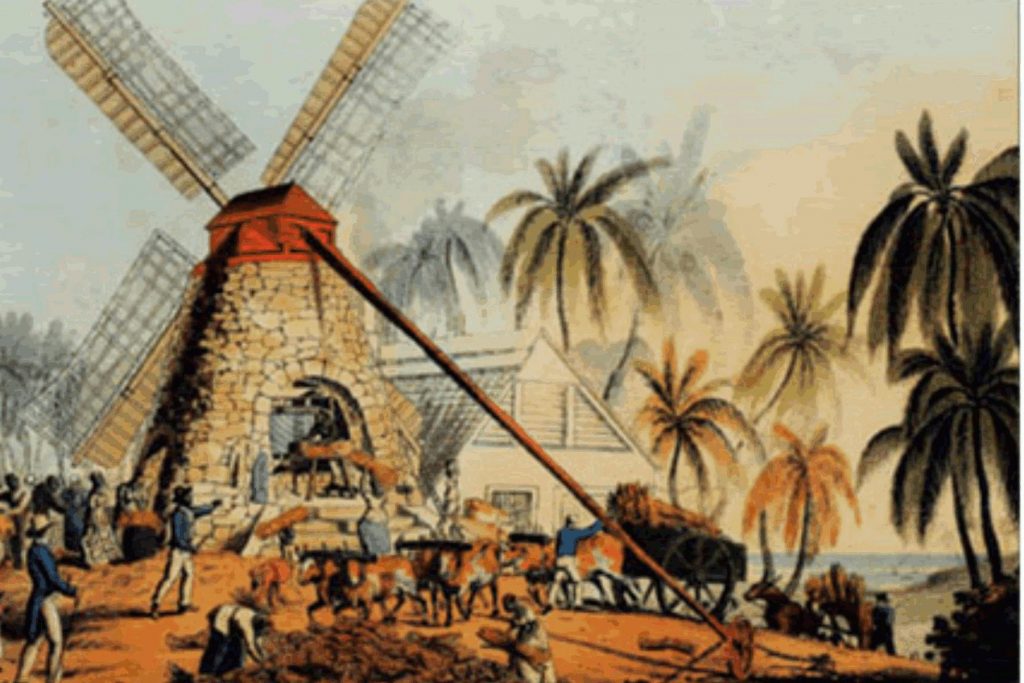 Current Status
There are no old buildings left on this site, which was known to have raised cattle.  The Government Veterinary Clinic was established by Dr. Lionel Thomas and was located on this land until destroyed in a major hurricane.  Nearby is the new site of the Island Academy School.  To the west is the St. Clare estate (#35) and to the south is the Buckley Plantation (#45).
Estate Related History/Timeline
Richard Oliver was returning to England from Nevis in 1784 for the recovery of his health.  He died while traveling onboard the Sandwich packet.  He was formerly an alderman and MP for London.   He was married to his cousin, had two children, but his property on Antigua would have descended to his nephew Richard Oliver, Esq.  He was the son of the elder Richard's brother, Thomas; that Richard had formed an agreement with William Smith, his cousin, that whoever survived the longest would inherit all of the other's property.  William sold the Oliver's estate in 1791 to Langford Brooke's. 
By 2012, some of the land was being used as part of the stock and animal husbandry farms connected to the Government.  Most interesting is that pieces of petrified wood litter the area, indicating the one-time presence of an age-old forest.  Several large tree trunks, some 18 inches across, along with other pieces litter the area.
"Richard Oliver of Bristol, (was a) linendraper and merchant trading to Virginia, and owner of plantations beyond the seas."  Will dated 15 Sep. 1676: proved 1 Dec. 1681.     Vere Oliver, Volume II.
In the book Sugar and Slavery, there is mention that much of the sugar arriving in London from about 1745-1780 was consigned to the two Richard Olivers (father and son), who were descended from a prominent merchant/planter family in Antigua.  (There were actually five men named Richard Oliver at that time.)  Richard III, born in Bristol in 1664, was most likely the merchant and planter in Antigua.   When the Council list was published in February 1745, Richard Oliver was reported absent in England and was presumably engaged in his sugar processing factory at that time.
A plan of this estate, drawn in 1821 and very difficult to read, is titled "A Plan of STOCK ESTATE called Olivers in the Parish of St. John's, Antigua, the property of PETER LANGFORD BROOKE, ESQ."   The estate is shown bounded on the north by the property of Chalmers & Daniell, to the east by Heirs of Elizabeth Col— and heirs of Williams, to the south by John Boyd and Robert Hyndman and to the west by Samuel Williams, Esq.  It appears the estate covered 279 acres.  'A' through 'P' on the plan list the position of various buildings: 'A' the old windmill; 'B' the boiling house; 'C' the cattle pen; 'D' ponds; 'E' the negro houses; 'F' water courses; 'G' negro ground; 'H' ???; 'I' formerly the garden; 'J' ??? now disused; 'K' private road through Williams (#50); 'L' ???; 'M' rocky or barren ground; 'N' stone ???; 'O' copse or bushwood; 'P' ???.                         

In 1714 "the Hon.Colonel Richard Oliver of Antigua and his wife Sarah for 10s. convey to there Hon. Colonel Thomas Williams and Captain Thomas Oesterman of Antigua, 5 negroes for his dau Frances, his son Thomas, Mary, his dau. Anna, and his son Samuel, children of the said Richard Oliver by his said wife Sarah."
In 1941, the Antigua Sugar Factory, Ltd., had cane returns of a n estimated 500 tons from an unknown number of acres.  158 tons of cane per acre were delivered for processing.
Enslaved People's History
Based on contemporary research, we have little information to share about the enslaved peoples from this plantation at this time. However, we will continue our quest for more information about these vital individuals.
Ownership Chronology
1670: Richard Oliver d. 1681. One of the original settlers
1708: Richard Oliver. Will: 1714. 520 acres in St. John's Division
1716: Richard Oliver inherited half of his father's 520 acres
1750: Richard Oliver. Baptized 1734/5 d. 1784
1770: Rowland Oliver. b. 1779
1780: Thomas Oliver (1733/34 c – 1815)
1785: William Smith Cousin to Thomas Oliver
1790: Thomas Oliver d. 1784 (1777/78 map by cartographer John Luffman.)
1791: Peter Langford Brooke
1860: T. W. L. Brooke
1878: Heirs of T. W. L. Brooke. 279 acres
1891: Antonio Joseph Camacho d. 1894
1933: M. V. Camacho (1933 Camacho map.)
2003: Antigua & Barbuda Government