About
Type: Ruin (Land repurposed)
Parish: St. George
Founding date: 1750
See on Google Maps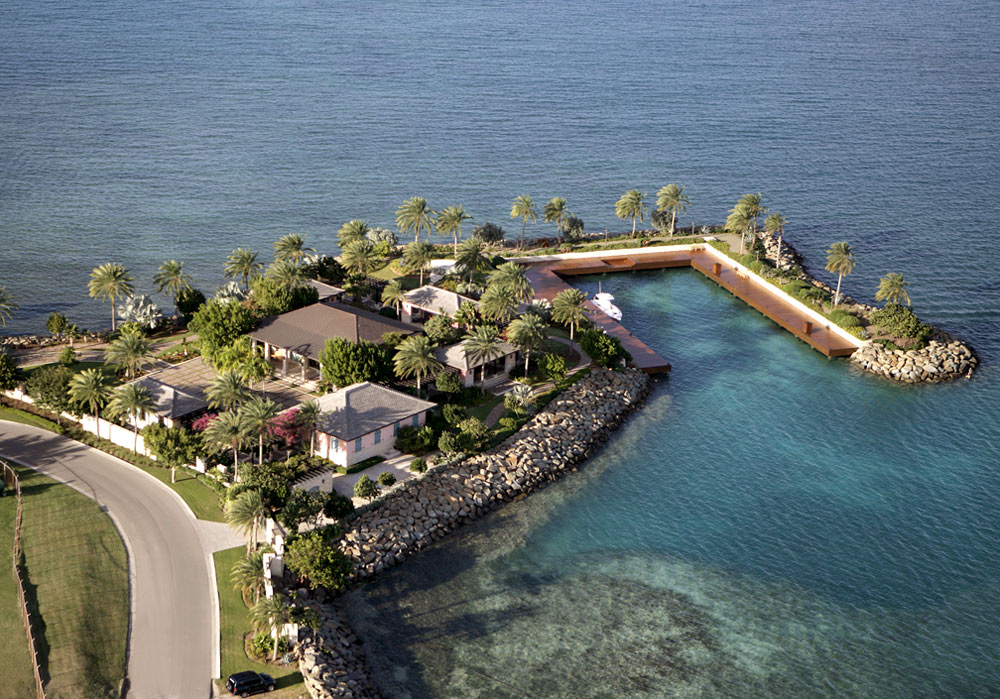 Current Status:
The mill on this estate was demolished when the airport runway was lengthened, c. 1966 and there are no footprints left of this estate except for a burial ground belonging to the Nibbs family. The area where the estate once stood (Near Burma Road) has now been developed into V.C Bird International Airport runway space as well as a reception center for the Island Paradise Resort.
Estate History/Timeline:
At the tip of the Barnacle Point Estate was Fort Byam which overlooked and protected the Parham Harbour.
(1801-1812): After Bernie Entwhistle's death, he entrusted Charles Curtis to be the manager of Golden Grove, Barnacle Point, and Jolly Hill.

1822: Charles Curtis returned to England and his relative Janet Richards found a box of correspondence between him and Samuel Martin including 41 pages of Accounts of the Bertie Entwhistle Trust for the above estates from 1812-1822. Interesting little bits of information can be gleaned from these accounts to give an idea of what was happening on the estate during this period.
Bertie Entwistle who was a senior member of H.M. Council, died at sea on board R.M.S. "Seine" on his way back to Antigua at the age of 69. It was said that he was worth £35,000 at the time of his death. Two letter books kept in the Jarvis family papers at the University of Michigan can provide further information. In 1829 this estate contained 64 acres and shared slaves with another estate.
Other Estate-Related Information: Francis Shand (1800-1868), absentee West Indian merchant and ship owner of Liverpool, who before his marriage, held several leases on local plantations. Through his marriage to Lydia Byam (1837), he became one of the largest proprietors of land in Antigua at that time. He had also been very active in negotiating the terms of emancipation in England. The 1852 census listed among their properties: 517-acre plantation at Martin's Byam or Fitche's Creek in St George's Parish, Mount Lucye – 230-acre estate also in St. George's, Cedar Valley – 128-acre plantation in St. John's parish, Harts & Royals – two estates consisting of 206 acres, the 90 acre Blizard estate and diverse other estates owned or leased by Francis Shand. The union produced 13 children including that of their heir Charles Arthur Shand. By the mid 1980's the only property left was Fiche's Creek. 
A map of Fort Byam surveyed by Kane William Horneck (1725) is located at John Carter Brown Library, which is at Brown University in Providence, Rhode Island, and includes an inventory of supplies, a profile of the hill the fort is on, and reports of hurricane damage. There is also a lovely watercolor sketch of the Fort with a flag flying, in the collection of prints and artwork once belonging to Ben Quinn of Parham Hill. A report of the state of the fortifications – a battery called Byam Fort at the entrance to Parham Harbour. Includes an inventory of supplies, a profile of the hill the fort is on, and reports of hurricane damage. Which is located at John Carter Brown Library, which is at Brown University in Providence, Rhode Island "The condition of Fort Byam. The flagstaff blown down, the Guard House much hurt and… thrown down by the late hurricane."
The Nibb's Family Burial Ground was also situated at Barnacle Point with records available up to 1808. As of the present day, according to the records of Tombstone.bb in 2005, headstones have been found for Collins/William & Collins/Mary Hall. Recorded not found Nibbs/Jeremiah. Bird/Ann. Dr. Reg Murphy was called in when three headstones were disturbed by the backhoe in 2007, one Nibbs family member and Mr. Collins and his daughter. They were replaced and buried while the gravestones were packed and sent up to Betty's Hope where they will be added to a collection of MI's disturbed island-wide by the ubiquitous backhoe in the name of development. "Again, it's the first time I've ever seen someone buried with their name right on the coffin and it is done in brass text and copper and it's because of that it survived and the fabric around it and the wood is nailed into survived so there's Jeremiah Nibbs and the date he died, born and died, perfectly preserved [inaudible]." Dr. Reg Murphy 1832: William Nibbs buried at "Barnacle Point." Information on the graves can be found in Oliver Vol.II.
R. Allen Stanford who also owns Maiden Island owned Barnacle Point, the land on the sea north and east of the airport. He has built a business jet aircraft maintenance facility, restaurant, and docking area. In 2010, Mr. Stanford was jailed in Texas, U.S.A, for his offshore and banking ponzi schemes leaving many people bankrupt, many employees without a job and his properties being contested. All of his holdings in Antigua were placed in receivership.

Enslaved People's History
Barnacle Point was awarded £908, 14 s 6 d for slaves not recorded. Ralph Peters was the single awardee. 1851: Antigua Almanac shows Barnacle Point of 64 acres belonging to heirs of Bertie Entwistle. Include painting of Fort Byam at Barnacle Point – Jake Underhill of Parham Hill.

Ownership Chronology
1790 Jeremiah Nibbs. Bapt. 1728 1877/78 Luffman map
1798 Bertie Entwhistle d.1803
1829 Bertie Entwhistle Leased to Shand & Co.
1843 Heirs of Bertie Entwhistle
1868 Francis Shand b.1800 d.1868
1878 Heirs of Francis Shand 1872
1933 Mrs. M.T. Camacho 1933
1940 Leased to the U.S. Forces.
1966 Coolidge Airport extended (Later renamed The V.C. Bird Intl. Airport).
1968 Antigua Government – Crown Land
2003 R. Allen Stanford – the area surrounding the airport. b.1950