About
Type: Extant
Parish: St.Mary
Founding date: 1667
See on Google Maps!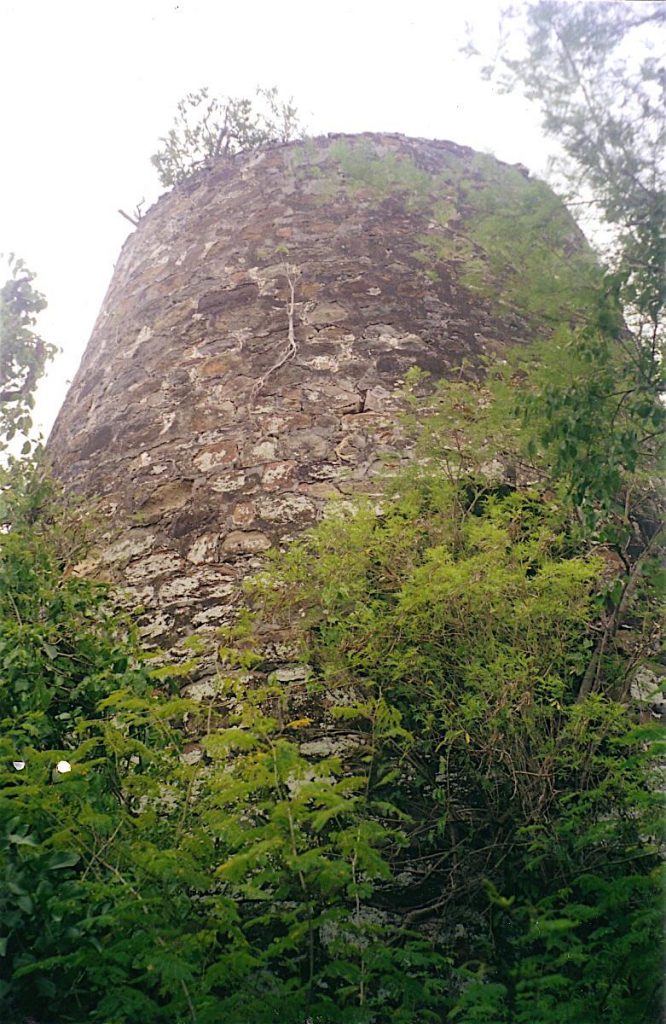 Current Status
The mill is in fairly good shape.
Estate Related History/Timeline
1728: "Pedigree of Nanton. John Dearman Nanton 1728. Grandson of Major Thomas Nanton. It is probably that Margaret Nanton who married 1720 William Young M.D. and had a son Young, afterward a Bart., was his mother.
1767: In 1767 owned 201 acres and 124 slaves in St. Mary's Parish." "1767 The Hon. William Young rated on 283 slaves and 460 acres in St. Mary's Parish."
1780:"1780 Sir William Young, Bart, rated on 325 slaves and 655 acres." Vere Oliver Vol.III p.282/3.
Nanton's
Nanton's "is a very small estate in St. Mary's Parish. In 1852 it contained 76 acres and was owned by the heir of James Scotland." Vere Oliver Vol.II p.290
1667: George Nanton sells 12 acres to John Fry. 1677 Robert Nanton of Antigua had lands. Vere Oliver Vol.II p.288
1728: Will of Thomas Nanton plantation at English Harbour.
1767: "John Dearman Nanton owned 201 acres and 125 slaves in St. Mary's Parish." 1750 – Will of Ashton Warner. "My plantation called Clarkes and 3 negroes I drew from there and put on Staughtons (but none of the slaves bought with Staughtons, nor any of the plantations lately bought called Nanton's or Dimsdales. …" Vere Oliver Vol.III p.191
1773: "Sir Ralph Payne writes March 1773 of Oliver Nugent of Council of a Antigua that he "some years since sold all property in Antigua and settled at Dominica." Vere Oliver Vol.III p.309
1829: In 1829 this Estate contained 76 acres and 63 slaves.
Legacies of the British Slave-ownership: Nanton's was awarded 852 lsd 0s 3d for 56 enslaved. Henry Samuel Eyre and John Willing Warren were the awardees.
**Names of various Nanton's from Vere Oliver, not necessarily connected to "Nanton's".**
Enslaved People's History
Based on contemporary research, we have little information to share about the enslaved peoples from this plantation at this time. We do know that the number of enslaved people working at this estate declined over time, going from around 125 in the 1700s to only 63 by the time slavery was abolished. Nanton's was awarded 852 lbs 0 s and 3 d for 56 enslaved persons in 1829. We will continue our quest for more information about these vital individuals.
Ownership Chronology
Ownership from c.1667 Robert W. Nanton
1749:Ashton Warner (d.1750).
1750:Jonas L. Brooke.
1790:Sir William Young. 1777/78 Luffman map known as "Fishers."
1829:Sir William Young Bart.
1843:James Scotland. 72 acres.
1933:Emanuel Francis. 1933 Camacho map.