About
Type: Ruin
Parish: St.Mary
Founding date: 1750
Long, lat: ,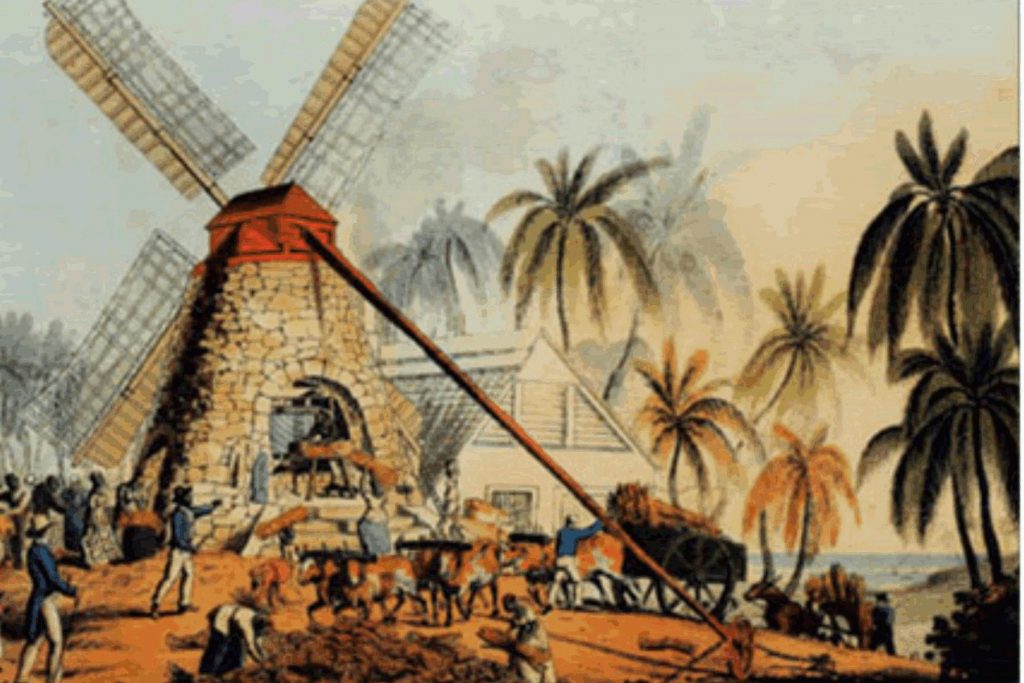 Current Status
There is no longer a mill at this site.
Estate Related History/Timeline
1685: Sarah Young, widow, and her children granted 200 acres
1724: John Farley and his wife Rebecca sell to William Young of Antigua, Surgeon, 32 acres at Falmouth for 500 pounds sterling.
1780: The estate of Sir William Young, Bart, rated on 325 slaves and 655 acres (St Mary's Vestry Book) Vere Oliver Vol.III p.280
Sir William's plantations consisted of the Calliaqua in St. Vincent and the Pembroke of 3000 acres in the Valley of Buccament, three miles from Kingston. In Tobago the Louis d'or Estate at Queen's Bay. In Antigua he owned the Old Road Plantation half a mile from Old Road Bay.
"Pedigree of Nanton. John Dearman Nanton 1728. Grandson of Major Thomas Nanton. It is probably that Margaret Nanton who married 1720 William Young M.D. and had a son Young, afterward a Bart., was his mother. In 1767 owned 201 acres and 124 slaves in St. Mary's Parish."
"1767 The Hon. William Young rated on 283 slaves and 460 acres in St. Mary's Parish."
"1780 Sir William Young, Bart, rated on 325 slaves and 655 acres." Vere Oliver Vol.III p.282/3.
1829: In 1829 this Estate contained 573 acres and 97 slaves.
1852: "Young's" Old Road, in St. Mary's Parish. In 1852 contained 573 acres and was owned by John Dawson.
Enslaved People's History
Based on contemporary research, we have little information to share about the enslaved peoples from this plantation at this time. Practically the only thing we know is that there were 97 enslaved persons working at this estate at the time of British abolition. We will continue our quest for more information about these vital individuals.
Ownership Chronology
Ownership from 1750 William Young.
1790: Sir William Young Bart. 573 acres 1777/78 Luffman map – known as "Fishers"
1829: Sir William Young Bart. 97 slaves.
1852: John Dawson
1872: Charles Shand – 849 acres with Claremont. 1872 Horsford Almanac
1923: E.L. Ward.
Does not appear on the 1933 Camacho map