About
Type: Extant
Parish: St.Philip
Founding date: 1668
See on Google Maps!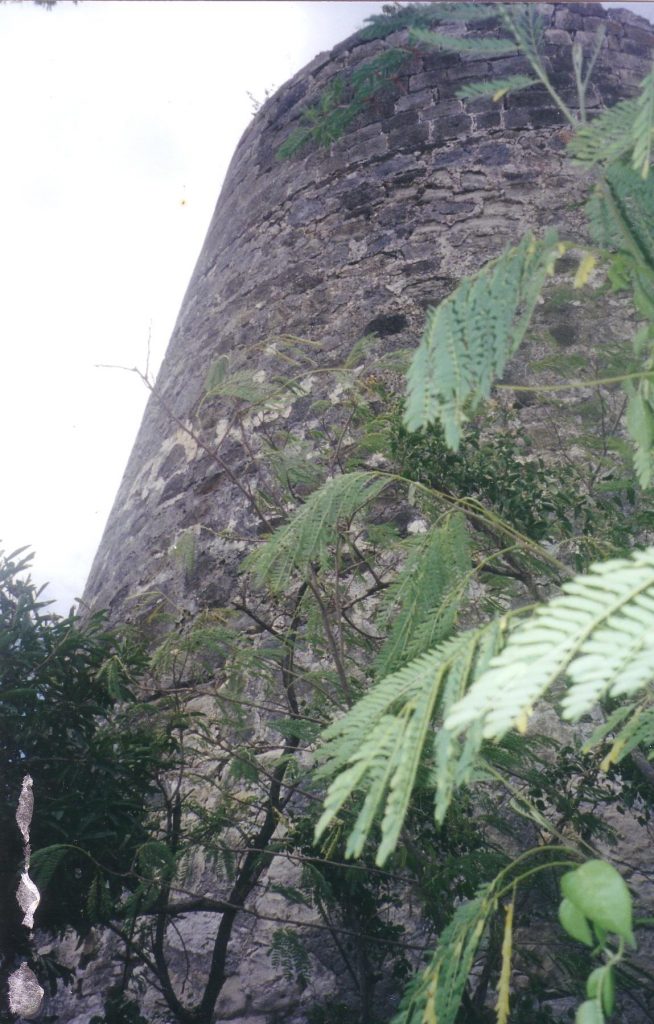 Current Status
In 1999 the house was completely and lovingly remodeled keeping the basic structure of the original house. The mill is in excellent shape and is located on the dirt road that leads up to the house. Once referred to as French's plantation, probably during the years of ownership.
The house was rented to the movie makers of "Fire Power" and was partially burnt during one of the scenes.   The floor which was built of 2" thick lignum vitae remained intact. Selvyn Walter
Estate Related History/ Timeline:
"Col. John Eliot—1711 Member of Assembly for Belfast Division. Bur. St. Philips 13 Feb. 1733."
"Samuel Eliot of "Eliot's" of 192 acres in Belfast division, 1st son and heir, buried at St. Philips 27th Oct. 1744. Will dated 26th Oct."
"Only daughter of Saml. Eliot, Charity ELliott, md. Amand Bonneville. Indenture made 1787".
"1711-12 Jan.10 John Elliott of Antigua, Gent , and Anne his wife, sell 41 acres at Nonsuch for £1,000 to Jack King of Antigua, Gent." V. Oliver Vol.I p.241.
(note different spellings of Elliott/Eliot)
"At Elliot's Plantation, on a block of marble (portion of a monument which was sent out from England, but never erected, by brother Joseph French);
To the memory of Henry French/ESQre. M.D./youngest son of/the late/Robert French, ESQre./of this island, who departed this life /on the 13th of /December 1843/in the 37th year of his age/this monument is erected/by his affectionate wife." History of the Island of Antigua by Vere Oliver Vol.I p.277
In 1829, Elliott's contained 192 acres – 226 slaves.
In 1929, 192 acres.
Legacies of British SLAve-owners. www.ucl.ac.uk/lbs/search
Antigua 42 Elliots was awarded £3,353 12s 4d for 235 enslaved. Awardee was Robert Grant, Alexander Coates was other association and beneficiaries listed were George William French, Robert French, Sarah Lee French (nee Harris) and Jane Kelsick Grant (nee French).
1851: Antigua Almanac shows Elliot's of 192 acres was owned by Heirs of R. French.
1852: Heirs of Robert French owned Elliots of 192 acres.
         Alfred Goodwin, owner of Big Duer's and Yeamon's, was born in this house in 1988 when his father owned the estate. 
Rosemary (Goodwin) Magoris
Enslaved People's History
Based on contemporary research, we have little information to share about the enslaved peoples from this plantation at this time. We do know that the estate contained 226 enslaved people just before slavery was abolished in the Caribbean. We will continue our quest for more information about these vital individuals.
Ownership Chronology
1672 Henry Elliot d.1702
1702 John Ellyatt d.1733
1733 Samuel Elliott. (Ellyatt) d.1740
1740 John Elliott d.1748
1748 John Elliott d.1790
1790 John Wlm Ellyate d.1808
1800 Robert French (wife Sarah Lee nee Harris 1777-1835 inherited 2 large estates as heir to the estate of R. French – Elliott's and Cochrane's in St. Paul)
1829 Heirs of French.
1852 Heirs of Robert French (d.1843)– 192 acres. Antigua Almanac.
1861 George W. & Henry French (leased to Collins Estate).
1872 Heirs of G.W. French. 192 acres. Antigua Horsford Almanac.
1891 William Goodwin (1830-1899)
1921 R.S.D. Goodwin (1874-1950) 1933 Camacho map.
1970's Leo Gore & Jimmy King.
2000 Heirs of Gore buff house and surrounding land