About
Type: Extant
Parish: St.Mary
Founding date: 1720
See on Google Maps!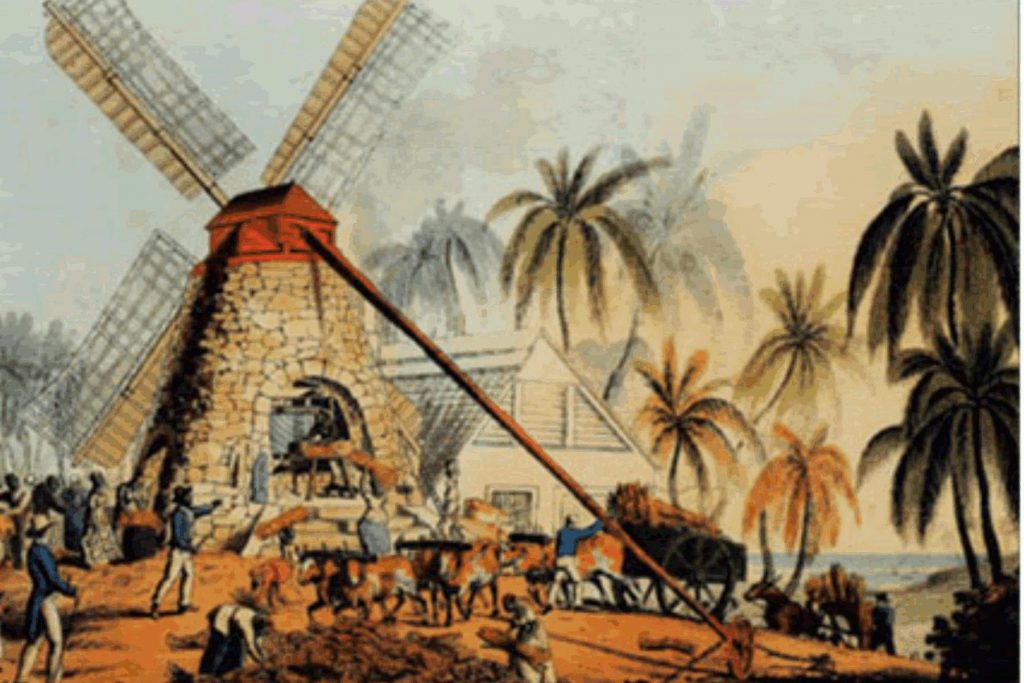 Current Status
The mill is still intact and can be viewed from the Fig Tree Drive road as you near Clairmont, nestled in the hills to the east. So many fences have sprung up in the last 12 years all over the island and in this particular area that now make it difficult to hike to this mill site.
Estate Related History/Timeline
George Crump (d.1793) inherited from uncle Dr. George Crump (d.1761) 120 acres Crump's Mountain estate in Old Road.
George and Nathaniel Crump of Middlesex have sold "Crump's Mountain Plantation, Crump's Windward Plantation and Crump's Steel Plantation, all in Antigua, to Andrew Newton of London. M198 The Beinecke Collection.
1711: "1711 Feb.21 Nathaniel Crump stated 10 October last several French privateers landed at his plantation and took fifteen slaves. On 22 May he is paid 661 pounds for those out of the public money."
The Mountain was owned by the Williams family in tandem with Claremont until 1878 when it owned by Thomas W. Shand.
1777: A letter to Alexander Brodie from the Codrington family stating they had sold the estate Folly's or The Mountain.
"Rowland Edward Louis Charles Williams, Member of Council and Puisne Baron of Exchequer, Antigua. Captain 10th Hussars; born April 1784; bur. 2 June 1852 at 68 at St. Mary's. He called his ancestral home 'Claremont'." Vere Oliver Vol.III p.231.
1829: In 1829 this Estate (Claremont), combined with The Mountain, contained 938 acres and 252 slaves. "Mountain" in St. Mary's Parish of 938 acres owned by Rowland E. Williams. In 1829 this Estate, combined with Claremont, contained 938 acres – 252 slaves.
1851: The Antigua Almanac shows Mountain & Claremont of 938 acres belonging to Rowland E. Williams.
1867: Rowland William Edwards of Claremont Antigua. Vere Oliver Vol.III p.237
Enslaved People's History
Based on contemporary research, we have little information to share about the enslaved peoples from this plantation at this time. We do know that, in 1829, there were 252 enslaved peoples working on the estates of Tremontaine and Claremont combined. We will continue our quest for more information about these vital individuals.
Ownership Chronology
1720: Dr. George Crump (d.1761). 497 acres.
1745-1793: George Crump (d.1793) & Nathaniel Crump
17– : Andrew Newton
1777: Codrington
1851: Rowland E. Williams
1870: Rowland E. Williams
1872: Charles Shand (Claremont & Tremontania) 1872 Horsford's Almanac
1878: Thomas W. W. Shand
1933: Mary Strongitharm and E De Suza Jardine 1933 Camacho map.