About
Type: Extant
Parish: St.Peter
Founding date: 1660
See on Google Maps!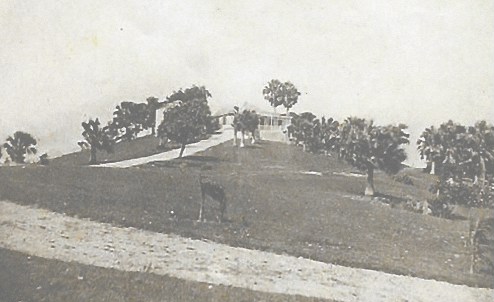 Current Status
An old print of Upper Cedar Hill, probably from the 1800's, shows the mill located on the flat area to the east of the buff where there is now a walled housing development. The location of the Buff house provided a wonderful view to the north overlooking Parham harbour and directly in line from the house is Byam's wharf. All shipping could be observed coming and going, loading and unloading directly from a chair on the veranda.
Lower Cedar Hill is on the flat area directly north of Upper Cedar Hill, again in plain site.
Estate Related History/Timeline
William Byam b.1623 in Ireland fought against the Parliamentarians, was taken prisoner and sent to the Tower of London. He was set free with the proviso that he left the country. Around 1649 he sailed for Barbados with Lord Willoughby, now the rank of Lieut Colonel, Master of Ordinance and Treasurer of the Island. In 1651/52 the Royalists left Barbados for Surinam where Byam was appointed Governor of the Colony of Surinam. When the Dutch attacked, Byam decided not to fight and was allowed to go to Antigua with family, slaves and possessions. This was about 1678/79 and once in Antigua, Byam was given a land grant by Lord Willoughby both at Willoughby Bay and at North Sound. (Treaty of Breda) He also became Governor of Antigua. History of the Byams.
In 1668 William Byam was granted lands situated at Willoughby Bay and Northsound, for good works done, by Patent from Charles II dated April 20th, 1668. V.Oliver, Vol.I p. 97
1700c: William Byam, son and heir, of Cedar Hill, Antigua, colonel in the army, member of the privy council, and also one of the general council of the Leeward Islands, m. Mary, dau. of John Yeamons, owner of Mill Hill Old Road, Antigua, lieut.-governor of that island.
1792: "Edward Byam, Jun. of Cedar Hill, St Peters Parish. Will dated 7th June 1792 … to my son Wm. Byam my estate in Antigua called Cedar Hill, Upper and Lower Works, cattle, slaves etc., and all residue." Vere Oliver Vol.I p.105
William Byam, son and heir, of Cedar Hill, Antigua, colonel in the army, member of the privy council, and also one of the general council of the Leeward Islands, m. Mary, dau. of John Yeamons, owner of Mill Hill Old Road, Antigua, lieut.-governor of that island Lydia Byam published two books, one a Collection of Exotics from the Island of Antigua in 1797 dedicated to the Viscountess Galway, and a Collection of Fruits from the West Indies 1800, dedicated to Princess Elizabeth.
Lydia Byam (1768-1856), born at Upper Cedar Hill she divided her time between the homes of her grandparents, Edward Byam of Cedar Hill and Thomas Shepherd of Date Hill, was sent to England to complete her schooling and wrote several diaries of both her journey and her life both in England and Antigua. She was extremely fond of Antigua which shows through in her writings. Unfortunately her father died of yellow fever when she was the age of nineteen and the family returned to live in England where she published a Botanical book of her sketches completed while in Antigua.
Lydia met Henri de Ponthieu, Botanist, who was housed by the Codrington family on Barbuda in 1786-87 to study the plants there. He was an appropriate expert for Lydia, the amateur to approach (his letter to her is addressed from London in 1800). Experts at The Royal Botanical Gardens at Kew were particularly interested in Lydia's two volumes, Exotics of Antigua (1767) and Fruits of the West Indies (1800), because they represented almost the only illustrations of these plants for the eighteenth century and in many cases, both varieties and names may have altered since then. She married a Vicar eighteen years older than herself, late in life, and had four children. Lydia Byam owned several estates in Antigua but died penniless after paying off the debts incurred by these estates. Her diaries mention Date Hill, Belle Vue and The Body Estates among others. It is hoped that her diaries will be published shortly in order that we may learn more of life in general in Antigua during this period. A larger collection of Byam photographs are available at the Museum of Antigua & Barbuda.
Gay Byam 2008 May 14th, 1843 letter to Lydia Byam from Mrs. Sutton:

"I hope Dearest Lydia that you have recovered the shock of the Earthquake and that you have received better accounts from Antigua than you anticipated. Gibson informed me of and I should be glad to learn that your property has recovered its hopes—indeed it appeared to me by your report that you had escaped better than most of your neighbours, as I understood that yours was one of the two mills which escaped the devastation."
1853 outbreak of yellow fever claimed the life of William Byam, Barrister at Law, Fitches Creek. V.Oliver Vol.I p.111
The George Byam in the Gainsborough painting "The Byam Family", is the brother of Mary Byam, the mother of the Viscountess Galway, the subject of my earlier inquiry re Lydia Byam, the 18thc.botanical artist who dedicated a work of botanical engravings to her in 1797. These Byams were all descended from Caradoc Vraich-Vras and the Antiguan connection comes from William Byam, born March 9, 1623, who was Governor of Surinam. He moved to Antigua when Surinam was ceded to the Dutch. http://boards.rootsweb.com/surnames.byam/94.97.100.1.2.2/mb.ashx
Sir William Byam, eldest son of the late Edward Byam Esq., of Cedar Hill, Antigua, was knighted in 1859. In 1815 married the daughter of Thomas Rogers, Esq., of Antigua; is president of the Council of Antigua, and lieut.-col. of the local dragoons; formerly served in the 15th hussars; was wounded at Waterloo; knighted by patent. Residences Cedar Hill Antigua; Westwood House Hants. Peers, Baronets and Knights. When owned by the Byams, Cedar Hill had a small hospital for the treatment of leprosy. Sir William Byam, eldest son of the late Edward Byam, Esq., of Cedar Hill, Antigua, married in Cedar Hill, the seat of Martin Byam, with its long avenues of white cedars struck me as being a very delectable place; Byam was an Eton boy, and having fought through the Peninsula hung up his sword non sinc Gloria, retired to his patrimony and determined to live like a gentleman." "Six Months in the West Indies in 1825" by Henry Nelson Coleridge.
The driveway curved up on two sides from the main road up to the buff house and in latter years was lined with Royal Palm trees on the east approach. The driveway to Lower Cedar Hill was a very long straight road, still not paved today, that was last lined with very tall coconut trees as witnessed in one of the photographs, destroyed over the years by both age and hurricanes.
In 1829, this estate contained 247 acres -154 slaves. 1767: Indenture made 1st May 1767 – "all that plantation in the parish of St. Peter and division of Old North Sound, Antigua, containing 500 acres, bounded eastward by the lands of John Vernon, Esq, deceased, westward with the lands of Sir George Thomas, south with the Great Eastern and Western Line, and north with the sea and lands of Rowland Blackman, Esq., together with all negroes for one whole year, yielding therefore the rent of one peppercorn if demanded…." V. Oliver Vol.1, p.105
1851: The Antigua Almanac shows Cedar Hill Upper and Lower as a total of 462 acres owned by William Byam. Records for William Byam held at The National Archives, Kew, England. James Maginley from Ireland reached Antigua in 1858 as overseer to an estate known as Cedar Hill owned by Capt. E.C. Byam. He later purchased said estate.
1893: James Maginley – Cedar Hill was given to my grandmother as a wedding dowry in 1893. Mary Holborow (nee Maginley) 1895 when James Maginley died he was a very wealthy man who owned Glebe House in Killukin, Ireland along with several plantations on the island of Antigua. Burke's (#133) estate, Cedar Hill (74) in the parish of St. George, Sanderson's (#86) in the parish of St Peter, Long Lane (#107) in the parish of St. Paul, Comfort Hall (#103) in the parish of St. Paul and Lavington's Frye's ( ) in the parish of St. Paul. He purchased Cedar Hill on 3rd August, 1889, an old established estate to which he had come as an employee in 1858. James Maginley had two daughters Annie Letitia (Holbrow) and Isabella Maud (Thomas) and one son John William Arthur. On his death while residing at Burke's estate, his properties and wealth in Antigua were divided among his three children, but his Killukin House and lands were left to his son. History of The Glbe House, Killukin, Ireland.
1941: Antigua Sugar Factory Ltd Cane Returns for 1941 Crop. Cedar Hill (Upper & Lower). Estimated 3600 tons, 52 acres estate, 14 acres peasant land on the estate, tons of cane delivered 2549 at 14.82 tons per acre.
2000: Dame Bernice Lake was born in Anguilla and attended school in St. Kitts but lived most of her life in Antigua. Her legal career spanned 45 years and in 1985 she was the first woman from the Eastern Caribbean to obtain Queen's Counsel. Wikipedia When owned by John I Martin in the 1960's large dances or 'brams' were held at the buff house which was at that time known as 'Lunar Park'. The buff house had been beautifully decorated at one time with crystal chandeliers, etc…. which were slowly destroyed at these brams. Oscar Gilliad's band used to play there, Bulbee and Bridges band also. It was a well-known 'hot' spot. Selvyn Walter
Another ghost story associated with Cedar Hill (Upper) stems from the story of a duel fought at the buff by two soldiers over the affections of the daughter of the house on the hill. One of the soldiers died as a result of the duel and it is said to this day that the bloodstains on the floor can still be seen. The floor boards were even changed and the bloodstain reappeared in exactly the same spot on the new floor. A slightly different version has the husband returning to find the wife with her lover. He killed them both and then hung himself from the large evergreen tree at the west gate marked by two brick pillars which were discernible up until the late 1900's Some still see his ghost hanging from the tree today. Margaret White

Enslaved People's History
Based on contemporary research, we have little information to share about the enslaved peoples from this plantation at this time. We only know that the estate contained 247 acres and 154 enslaved people in 1829, and it was awarded £1967 12 s 4 d for the liberation of 123 enslaved people later that year. However, we will continue our quest for more information about these vital individuals.
Legacies of British Slave-ownership: Cedar Hill River Estate was awarded £1,967 12 s 4 d for 123 enslaved. Awardee Sir William Byam Bart of Cedar Hill.
Ownership Chronology